Tchaikovsky cincinnati symphony orchestra erich kunzel 1812 capriccio italien cossack dance - Cincinnati Theater - Plays in Cincinnati - Performing Arts.
In a year in which America has inaugurated a new president, Copland's Lincoln Portrait offers a musical homage to another. Lincoln's greatest speeches are set against a stirring orchestral tone-poem: America in music.
Sugar Plum Fairy Dec. 1-3, All Performances
Julia Rowe has danced principal and featured roles in Tomasson's Giselle (Peasant pas de cinq, Moyna), Haffner Symphony (soloist), Nutcracker (Grand Pas de Deux, Sugar Plum Fairy, Ballerina Doll, and Spanish), Romeo & Juliet (Acrobats), and Swan Lake (Act 1 pas de trois, Cygnets, and Neapolitan); Tomasson/Possokhov's Don Quixote (Cupid and Kitri's Friend); Balanchine's Coppélia (Swanilda's Friends, Spinner, and Jesterettes), Brahms-Schoenberg Quartet (2nd movement demi-soloist), Serenade, and Theme and Variations (soloist); Caniparoli's Lambarena (principal) and Tears (principal); Forsythe's The Vertiginous Thrill of Exactitude; Possokhov's Fusion (principal); Scarlett's Frankenstein (Justine Moritz); and Wheeldon's Cinderella (Stepsister Clementine and Spirit of Spring/Lightness), Ghosts (demi-soloist), and Rush (soloist). She created roles in Forsythe's Pas/Parts 2016, Tomasson's Caprice, and Scarlett's Hummingbird. Before joining San Francisco Ballet, Rowe was a Soloist with Oregon Ballet Theatre.
Rowe's repertory includes Balanchine's Allegro Brillante, The Four Temperaments (Melancholic and Sanguinic demi-soloist), Rubies, and the 4th movement and finale from Symphony in C (demi-soloist); Makarova's (after Petipa) "The Kingdom of the Shades" from La Bayadère, Act II; Morris' Drink to Me Only With Thine Eyes and Maelstrom; Peck's In the Countenance of Kings; Possokhov's Firebird; Ratmansky's Shostakovich Trilogy (Symphony #9 and Piano Concerto #2); Robbins' Glass Pieces; Scarlett's Fearful Symmetries; Thatcher's Ghost in the Machine (principal), Manifesto, and Stone and Steel; and Tomasson's Prism and Trio (principal).
In 1880, the Cathedral of Christ the Saviour , commissioned in 1812 by Tsar Alexander I to commemorate the Russian victory, was nearing completion in Moscow; the 25th anniversary of the coronation of Alexander II would be at hand in 1881; and the 1882 All-Russia Arts and Industry Exhibition at Moscow was in the planning stage. Tchaikovsky's friend and mentor Nikolai Rubinstein suggested that he write a grand commemorative piece for use in related festivities. Tchaikovsky began work on the project on October 12, 1880, finishing it six weeks later.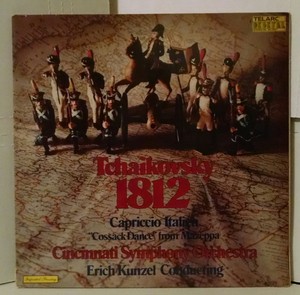 mi.tarmak.info